Medela Safe & Dry™ Ultra Thin Disposable Nursing Pads
Medela Safe & Dry™ Ultra Thin Disposable Nursing Pads
Designed for when you are experiencing low to moderate breast milk leaking, Medela Ultra thin disposable nursing pads are the discreet way to stay, protected and confident.
Super thin and leak-proof: these breasfeeding pads adapt to your breast with their innovative oval shape and are super discreet (not even 2 mm thin!). They deliberately cover a larger area below your nipple to absorb the moisture where you need it most. With the absorbent, multi-layer polymer core, the flexible side leak protection and the soft, hypoallergenic inside, the nursing pads are ideal for every day.
Individually packed, for hygienic transport.
At a glance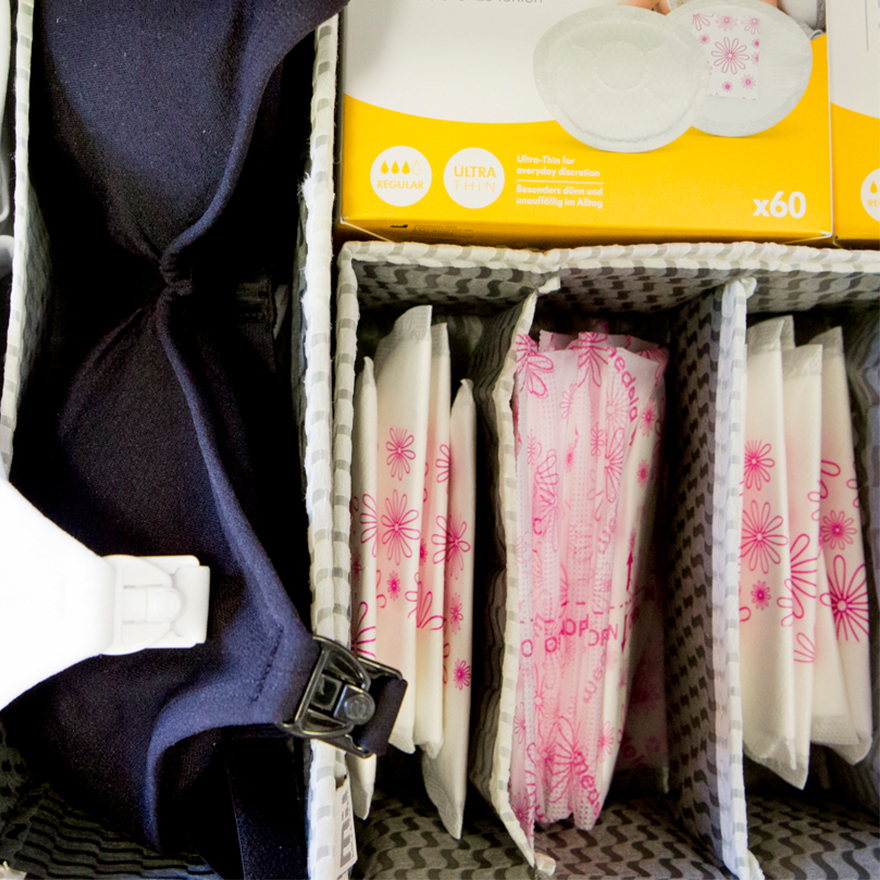 The multi-layer polymer core safely contains any leaking breast milk. Leaving your skin feeling dry.
The ultra thin disposable nursing pads are not even 2 mm thin! The innovative oval shape adapts perfectly to the breast. So that its completely discreet.
Leakage protection on the side
The wing-shaped leak protection on the side offers additional security.
The inside of the nursing pad is made of soft, hypoallergenic material with a special honeycomb structure – similar to baby diapers. For a soft and dry feeling on the skin.