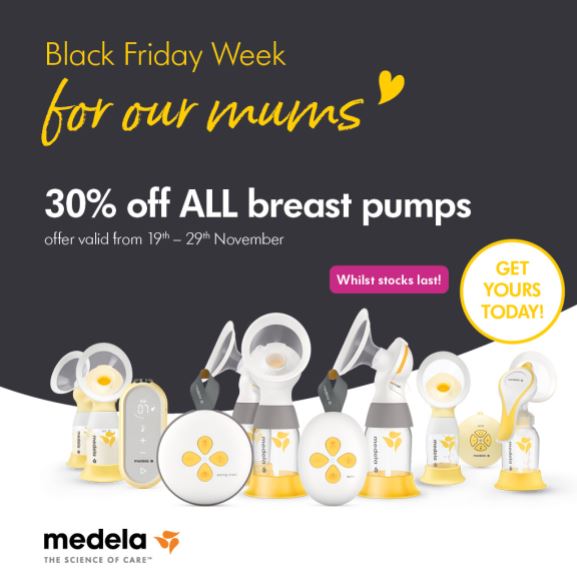 Black Friday Special - 30% off any Pump!
Get 30% off any Pump for one week only! or 40% off the Swing Maxi Flex! 
Medela's best Black Friday deals are here! for one week only… or whilst stocks last!
19th-29th November 2021
Get your pump today!

Not having to constantly sterilise loads of bottles, make up formula, cart it all around, and then heat it up, made breastfeeding the easy option.

Initially I found breastfeeding tricky, but once my babies and I had established our technique it became the ultimate convenience food.